Welcome to the official site for Blitzkrieg Bop - the UK punk band from the North-East of England that rattled round the UK between February 1977 and February 1979.
To hear songs by Blitzkrieg Bop click here.
To e-mail Blitzkrieg Bop: vinylshrine@gmail.com
This site aims to be a repository for all things connected with the band, including a detailed history, rare photographs and film, lyrics, a gig guide, press cuttings, reviews, a discography and anything else connected with the band.
If you click on "other bands" there are sections that give details of other bands involving John Hodgson, from my school band formed with my life-long pal Michael Charlton (Purity) in 1966, right through to my current project, essentially solo, which goes under the name Fast Cakes.
LATEST NEWS (Compiled by band vocalist John Hodgson (aka Blank Frank)):

FEBRUARY 2023 - THE GYNAECOLOGISTS RELEASE HAS ARRIVED
After what seems like forever, the "Winter Of Discontent" double compilation LP has finally been released by Ace Records on the 27th January. It features my band from the 1980's called The Gynaecologists, with the a-side of the single "The Red Pullover". The album brings together 24 songs from 1979/80 focussing on lo-fi post punk indie, other bands include The Fall, The Mekons, Scritti Politti, The Raincoats, Television Personalities and many other more obscure bands. It has been released on double black vinyl in a gatefold sleeve, there is also a limited edition red vinyl pressing you can buy direct from Rough Trade, and also CD.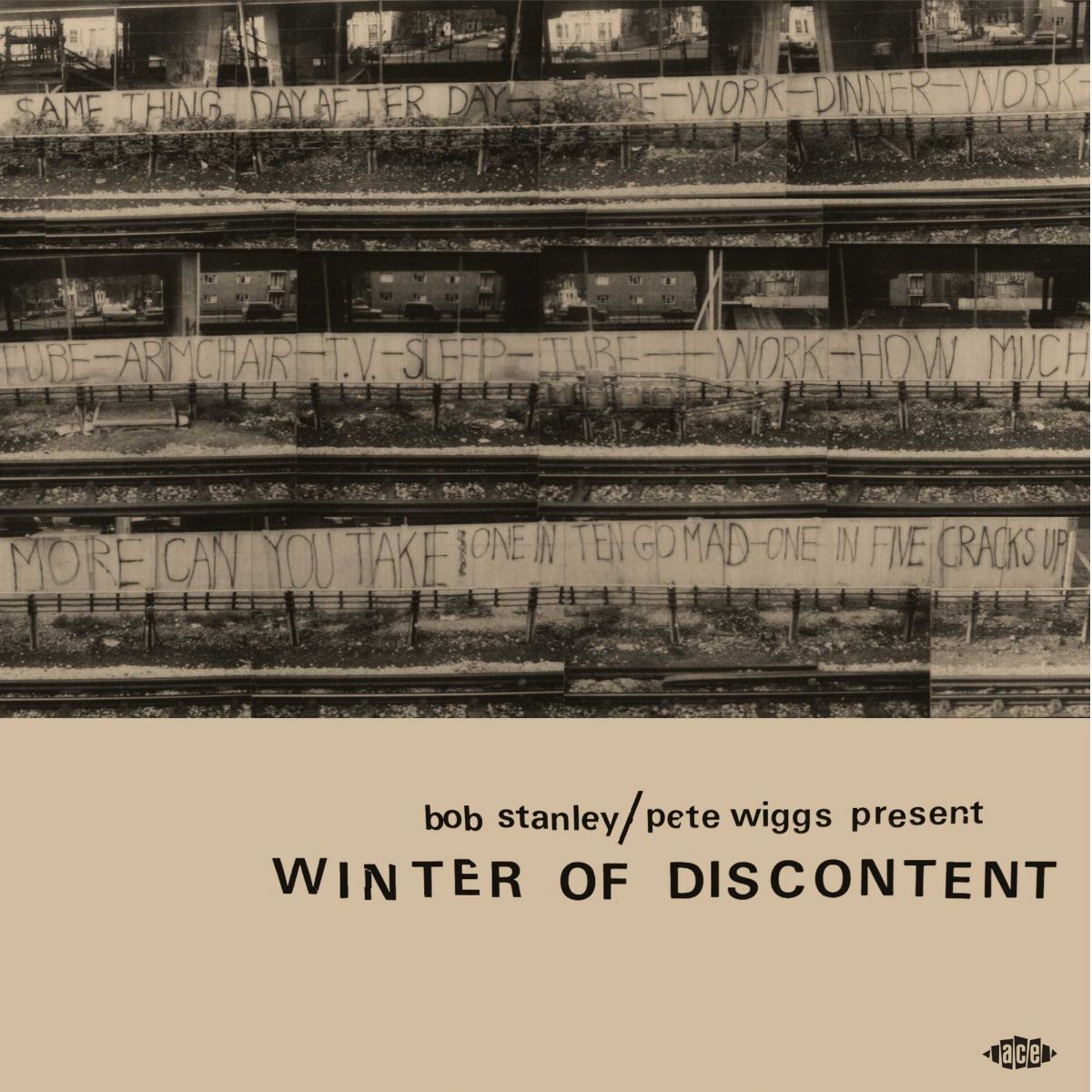 FEBRUARY 2023 - NEW FAST CAKES "ARKIVE" SERIES RELEASE
A new Fast Cakes compilation of 1990's tracks are being rush released to Spotify/iTunes/Youtube Music and all other music streaming outlets which should arrive online in early February. Entitled "Arkive #1" it brings together twenty one instrumental pieces recorded on 4 and 8 track at various dates in the 1990's. The plan is to release further Arkive volumes later this year. In the meantime work has started on two brand new albums, "Adventures In Hypno-Pop Vol.1" and "Perfectly Wrong" - both projects are a long way from completion.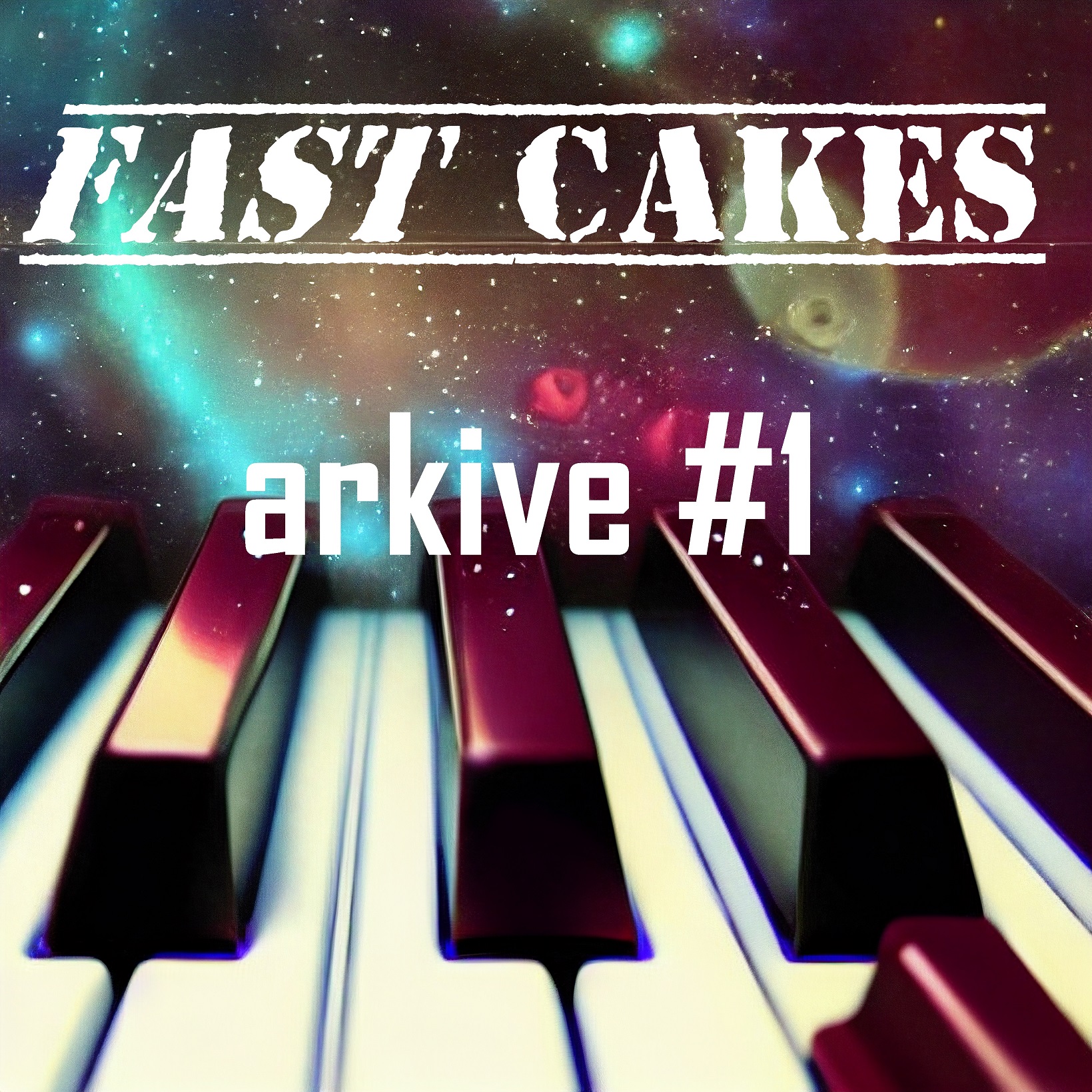 FEBRUARY 2023 - OTHER NEWS
The compilation album on Ace Records featuring The Gynaecologists "Red Pullover" is due early this year, watch this space for an exact release date. The proposed Basczax vinyl LP "Rip Up The Flag And Dance", despite having artwork and final song aproval, is still on hold due to Italian label Rave Up scaling back releases due to the economic situation.
SEPTEMBER 2022 - PRESS RELEASE
Pleased to announce the new Fast Cakes album was released digitally on the 14th November, it is now available on Bandcamp here: https://fastcakes.bandcamp.com/album/the-blessed-release-of-sleep
It is also on Spotify here: https://open.spotify.com/album/1ralAr6DzxahmoLH4P6cRQ?si=MWFtQsOuREiUAykjTxI10g

It is also available on all other platforms, including Amazon and iTunes.

Entitled "The Blessed Release Of Sleep" it has twelve tracks, all with a loose theme of the polarisation of politics and growing old.
Songs are: Present Arms (Sanity Claus)/It's A Game/Wax And Wain/Believe/Bubbles/The Fools/Whacks And Wayne/Celebrate/Cars Die In Hot Dogs/In Time/Calm Beats The Storm/The Blessed Release Of Sleep.
It is the sixth Fast Cakes album, and work has already begun on the follow up, due 2023.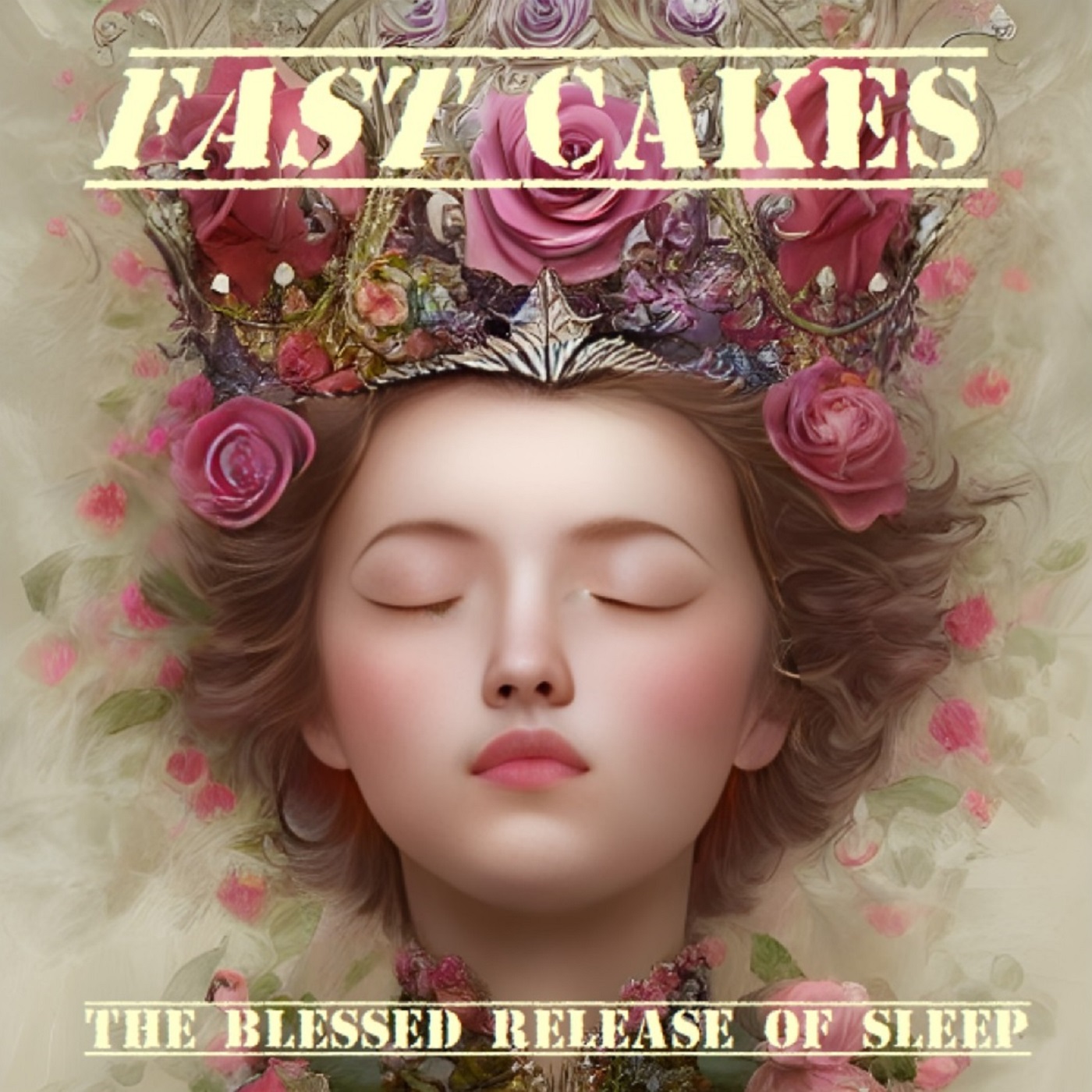 SEPTEMBER 2022 - PRESS RELEASE
There has been a rush release in digital formats of a new Blitzkrieg Bop compilation. The idea was to put out a collection that includes every "original" song that Bop recorded or performed live in one place. Luckily the archive contains versions of all 28 songs that qualify, although some exist in less than perfect sound quality. Great efforts were made to improve the sound on these tracks. It is called "Original Songs Complete" and although the official release date is 28th September 2022, there will be a delay before it becomes available on all the digital outlets, including Spotify, Apple, Amazon Music and many others. Here is the cover artwork: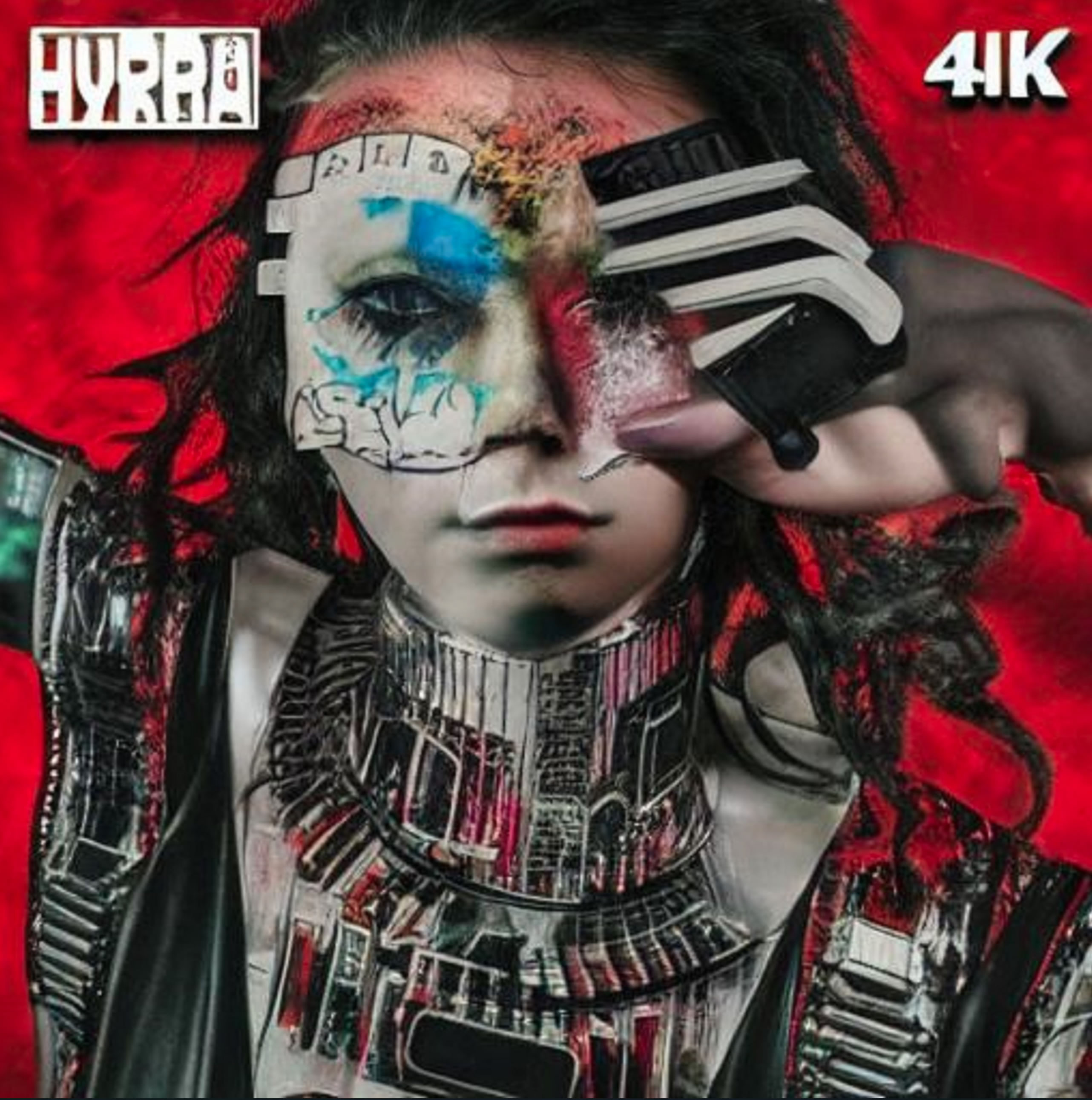 SEPTEMBER 2022 - BOP IN RECORD COLLECTOR, SATOR LP RELEASED
Blitzkrieg Bop made an appearance in the October issue of Record Collector, within an article entitled "100 records worth £100" the Mortonsound 7" of "Let's Go" was featured (picture below). Also, Sator finally released their album "Return Of The Bar B Q Killers" which has a cover of Bops "Get Out Of My Way" as the opening track. It is out in double black vinyl, double blue vinyl, and CD. It has been getting rave reviews and topped the Swedish charts. Sator are currently on a tour to promote the album, and no doubt are playing the song in their set. If I get any live versions from the tour I will link them here.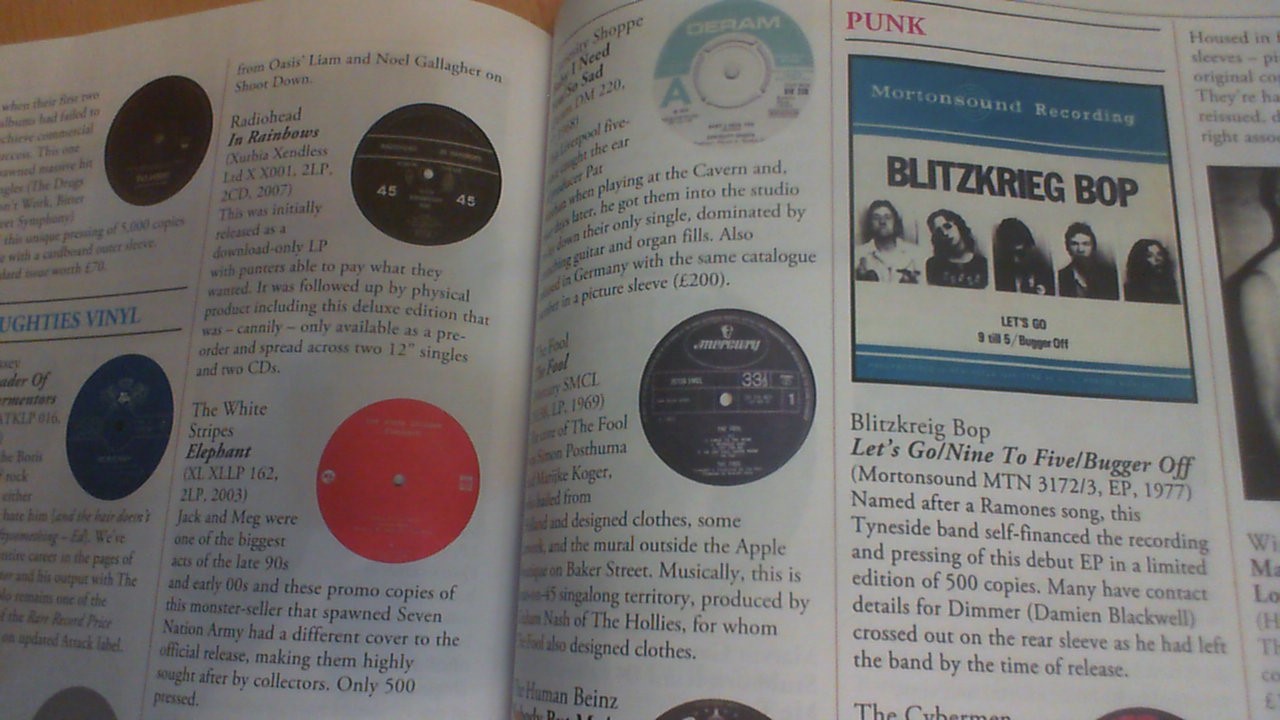 JUNE 2022: NO WAY CD FINALLY RELEASED.
The long wait is over, the No Way - Live @ The Beeb CD is finally released on Friday 17th June 2022. It features the complete BBC session of 12 songs, plus an extra 11 songs that were recorded at the sound check, which are exclusive to this release. Pressed in a strictly limited quantity of 500, demand is expected to be strong. You can pick up this CD for £4.99 with free delivery direct from my Opportunes label via Discogs here: https://www.discogs.com/release/23559914-No-Way-Live-The-Beeb
MARCH 2022: NEW BASCZAX LP BACK ON TRACK:
After some delays and doubt over the Christmas period, the proposed new Basczax album has been slated for an Autumn 2022 release, with a revised track listing. Full details to follow as soon as we have it.
MARCH 2022: SAV (Basczax) IS ON THE MEND:
We have had a direct message from Sav about a month ago which is excellent news: "Thank you all for your lovely messages. I am on the mend but still some way off back to normal. Not really up to loads of messages, nice to know that you are thinking of me. Xxx"
FEBRUARY 2022: Bop song finally arriving on vinyl and CD
Swedish punk band Sator have finally announced the release date for their new "covers" album, which will start with Blitzkrieg Bop's "Get Out Of My Way" as track one on the CD, and side one, track one on the double vinyl set (in blue!), here is the official press release from the band:
RETURN OF THE BARBIE-Q-KILLERS
RELEASE DATE AUGUST 5
"Sator plays more hits from the golden age och rock´n´roll"
Our tribute to bands like Redd, Kross, Devo, Blitzkrieg Bop, 999, The Waves, Pointed Sticks, The Undertones, The Boys, Zero boys, The Last, Unnatural Axe, Långvård, White Flag, Screamers, The Go-Go's, The Young Lords, Darby Crash Band, The Normals and many more !
5 bonus tracks on vinyl !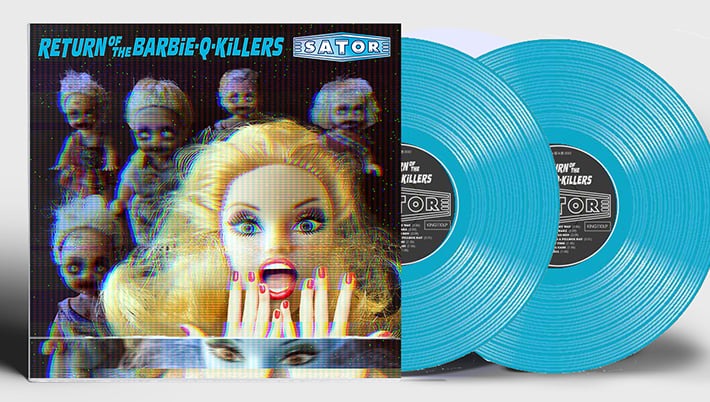 It is available for pre-order here:https://smarturl.it/KING110

DECEMBER - BASCZAX SINGER ALAN SAVAGE UNWELL
Some sad news to report - Basczax singer and main songwriter Alan "Sav" Savage has recently caught Covid, and following a fall and complications including pneumonia, he is now ill in a coma. Any further news will be reported when I hear more. All his former band mates and friends are hoping for a speedy recovery and our thoughts are with his family.
DECEMBER - WINTER OF DISCONTENT LP DELAYED
The "Winter Of Discontent" compilation vinyl LP due from Ace Records has been delayed to late 2022 because pressing plants are overwhelmed with orders. The album includes "The Red Pullover" by The Gynaecologists (ft. John Hodgson) from their 1981 single on Teesbeat.
DECEMBER - BASCZAX VINYL ALBUM ALMOST READY
The new vinyl LP featuring all the studio recordings from the band from their 1979-80 heyday, together with a selection of tracks from their 2010 reunion sessions, is nearing completion. It has been delayed due to discussions between the band and the Italian label Rave Up over the final track listing. The artwork has been completed, the title of the album will be "Rip Up The Flag And Dance!" and will possibly emerge mid-2022.
DECEMBER - NO WAY CD IN THE WORKS
A limited edition of the "No Way @ The Beeb" session is due on CD early 2022, following on from the succesful release on vinyl on Rave Up Records. The CD will be on John Hodgson's own Opportunes label, and will feature the complete sound check as a bonus that never appeared on the vinyl release.
DECEMBER - FAST CAKES NEW ALBUM STARTED
A new Fast Cakes album is now officially in the works, following on from the two albums from 2019, "When You Die You Dream Forever" and "Piano Peace". The working title of the album is "The Blessed Release Of Sleep" and the only song completed so far is the title track. Release is expected late 2022.
AUGUST 2021 - NEW FAST CAKES ALBUM!
At short notice and out of the blue a "best of Fast Cakes" has been put together, with an official release date of August 10th 2021.
Entitled "Many Colours - The Best Of Fast Cakes" it features 23 tracks, 13 of which are unique "single" edits, as well as two previously unreleased tracks. It is available to stream on all the major (and minor) streaming platforms, including Spotify, iTunes etc. It is also available to purchase as a download on Bandcamp.
The Spotify link is here: https://open.spotify.com/album/38QnHWr27DL6gbGUSbgNzO?si=gg5yBSMfSDGNsj0ncEJrvQ&dl_branch=1
The Bandcamp link is here: https://fastcakes.bandcamp.com/album/many-colours-the-best-of-fast-cakes
Here is the artwork: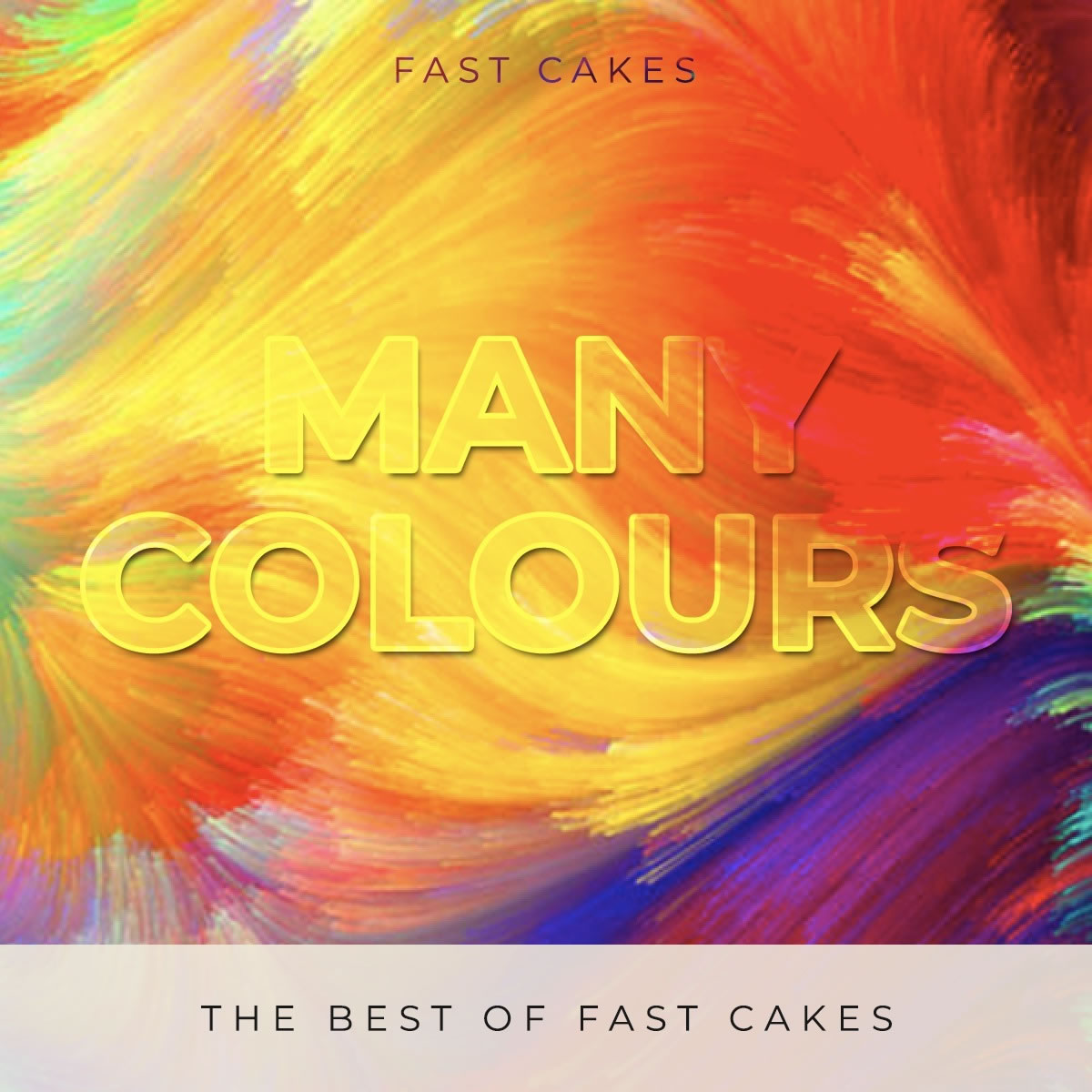 MAY 2021 - GYNAECOLOGIST SONG ON NEW ALBUM, SATOR ALBUM DATE (-ISH)
Teesbeat's Records 1981 single "The Red Pullover" is due to feature on a new double vinyl album and single CD by Ace Records titled "Winter Of Discontent", due in the Autumn. Other bands scheduled to appear are Scritti Politti, The Raincoats, Fatal Microbes, TV Personalities, The Homosexuals, Zounds, The Rhodesians and The Performing Ferret Band. Watch this space for an exact release date.

Also due in the Autumn (finally!) is Swedish band Sator's new album, "Bar-B-Q Killers Vol.2" which features a studio version of Blitzkrieg Bop's song "Get Out Of My Way", a live version of which has already appeared on the bands DVD "Live At Sticky Fingers". Watch this space again!
MARCH 2021 - NEW BASCZAX CD RELEASE!
On 22nd March 2021 a new CD featuring classic Basczax recordings was released. The title is "Music From The Post Punk Dystopia 1979-80" and features 18 songs from the original 1979 line-up of the band. It comes in a card sleeve complete with an A4 info sheet.

It includes all four songs from the Hertfordshire sessions, produced by Robert John Godfrey, and both sides of the Pipleline single which have been remastered directly from the original master tape. The info sheet includes short essays from founder member Mick Todd and main songwriter Alan Savage.
Strictly limited to 500 copies it is available to buy at just £3.99 (inc. free UK delivery) from Discogs here:
https://www.discogs.com/release/17950780
MARCH 2021 - MAKATON CHAT SPOTIFY ALBUM REMOVED
Unfortunately, due to copyright issues, the "Makaton Chat Story" has had to be taken down from Spotify for the moment.
MARCH 2021 - BASCZAX SONGS USED IN NEW TV COMEDY DRAMA
Two Basczax songs from the 2010 album "This Machine Rocks" have been used in a new TV comedy called "Briefs", they are "Velvet & She" and "Spies In The Wardrobe". Briefs was filmed in Redcar, and to date two episodes are in the can. There are plans for it to appear on Netflix but nothing definite just yet. To follow its development, you can visit the IMDB page for "Briefs" here: https://www.imdb.com/title/tt11359428/?ref_=nv_sr_srsg_0
JANUARY 2021
There is still no release date for the Sator album "Return Of The Barbi-Q Killers" originally slated for August 2020 release, as soon as I get a new date, I will let you know.
MARCH 2020
After 20 years of stop-start rumours concerning Swedish band Sator's cover version of Bop's "Get Out Of My Way", their Facebook page have announced the release of a new album entitled "Return Of The Barbi-Q Killers" which should include the aforementioned song (although no track listing has been produced), the date for release is August 2020 - watch this space for any updates.
JUNE 2019: BOP APPEAR ON CHERRY RED COMPILATION
The previously trailed Cherry Red punk compilation has now been set for release on June 28th, it is an 87 track 3CD box set with a thick booklet detailing all the tracks. Bop features with the Mortonsound version of "Let's Go". There's a host of big name bands featured, including The Buzzcocks, The Stranglers, The Damned, The Jam, The Vibrators, Motorhead,The Boomtown Rats, Generation X, Sham 69, 999, Ultravox!, Graham Parker, alongside other lesser known bands such as Hobbies Of Today, Neo, Trash, The Features etc - as all tracks are from 1977 it really does give a snapshot of the punk/new wave scene when it was actually happening. Go get it here https://www.cherryred.co.uk/product/1977-the-year-punk-broke-various-artists-3cd-boxset/
APRIL 2019 - Lots of news! New Basczax CD, Bop track on Cherry Red, Makaton Chat on Spotify

Lots of stuff happening lately. First, plans are at an advanced stage for a CD compilation of 1979-1980 Basczax tracks, it will appear on my own Opportunes label, and is provisionally titled "Basczax – Music From The Post Punk Dystopia 1979-80" - copies will be strictly limited, more details to follow.

Second, Cherry Red Records are currently compiling a 3CD set of obscure punk tracks, and Blitzkrieg Bop will feature with the Mortonsound version of "Let's Go" from 1977 – again, watch this space for a release date.

And finally, I have decided it's time that Makaton Chat had some songs on Spotify, so I am compiling a "Story Of..." that will have around 50 tracks, some remastered, and again, watch this space.
FEBRUARY 2019 - NEW FAST CAKES CD RELEASED

The Fast Cakes CD "When You Die You Dream Forever" is now available as a CD, you can buy it for £2.99 delivered from the link here (limited to only 300 copies worldwide): https://www.discogs.com/sell/release/13236767?ev=rb

FEBRUARY 2019

FAST CAKES ALBUM GETS PHYSICAL RELEASE: The latest Fast Cakes album "When You Die You Dream Forever", launched digitally late last year, will now be released on CD. Release date is March 1st 2019 and it is limited to 300 copies worldwide. Catalogue number is OPIDCD011 and is on my own Opportunes label. Links to purchase will be posted soon.
SEPTEMBER 2018

NEW FAST CAKES ALBUM RUSH RELEASED: Late August saw yet another Fast Cakes album released. For years I have had an idea of recording a piano only chillout album, and I finally got around to it, recording over 30 tunes in a few weeks, and it is now available on Spotify, iTunes, Amazon etc for streaming and download. "Piano Peace" is a chilllout album featuring solo piano tunes intended to be listened at lower volume as an aid to relaxation, contemplation and daydreaming. Link here: https://open.spotify.com/album/7tvsNJHfaZKhqQC7nySXQL?si=reHYG5aaRnGpFnms10fDBg
JUNE 2018 –NEW FAST CAKES ALBUM OUT NOW!

At long last the new FAST CAKES album has been released. Entitled "When You Die You Dream Forever" it features 13 new songs and lasts a total of 58 minutes. It does not have a physical release, but it is available on Bancamp here:
https://fastcakes.bandcamp.com/album/when-you-die-you-dream-forever

It will also be available via CDBaby, iTunes, and Spotify as soon as is processed by the Spotify gods and uploaded to their servers. It usually takes a couple of weeks. Tracks are Every City (Has Its Own Soundtrack)/From The Outside/How Come (You Got Away)/Many Colours/Make A Difference/Learning Curve/Disguises/The End Of Days/In Another Time/Sea Of Rain/Wait For The Bell/When You Dream You Dream Forever/Couldn't Love You More. Guitarist Nev Reed features on nine tracks, and there are four co-writes with my old Basczax chum Alan Savage.
NOVEMBER 2017 –NEW MEGAMIX ON SECRET THIRTEEN

I was asked to compile a mix of my past work for a Lithuanian website (http://secretthirteen.org) and it has finally appeared. Here's the direct link: http://secretthirteen.org/stm-237-john-hodgson/
It includes various songs that I pulled from my back catalogue going back to 1976. It is available for free download. Here is the review that accompanies the piece:
John Hodgson (b. 1955) is an English musician and multi-instrumentalist, probably best known for his integral role in one of the first British punk bands, Blitzkrieg Bop (first release in 1977), as well as the new wavers Basczax and Makaton Chat. In addition to these and other projects, John has also been a very industrious solo musician, mostly creating under the Fast Cakes moniker. In keeping with the fact that Blitzkrieg Bop was named after a Ramones track, the band had a fittingly pop-oriented sound. Among other things, this has a lot to do with John's musical leanings – even before Blitzkrieg Bop, he was fascinated with pop music, and that fascination has shined through in his later work as well. His solo recordings are very lo-fi and leftfield, strongly melodic, bright and keyboard-heavy. Albeit more mysterious and not as openly humorous, at times it seems to be similar in vibe to the work of legendary American indie artist R. Stevie Moore (of course, neither is easily compared with anyone else). You can check more of John's work on his Bandcamp- he has been kind to make thousands (yeap, thousands) of his tracks available through the platform.
Secret Thirteen Mix 237 is John Hodgson's retrospective mix,Life After Death, was compiled using both solo tracks and tracks of bands he was part of at one point or another in the '70s and '80s. As such it couldn't really be any more singular – no onereallysounds quite like John. This smoothly mixed compilation of kosmische, new wave and outsider pop should be quite a gift for fans of quirky, whimsical music. The mood of John's selection sways from bright to contemplative, always with a touch of humour separated from the tracks by the slightest of margins. Occasional sonic elements will boggle the mind due to their outlandishness, but in the end intuition says this is a thing you either like or don't like. The feel of John's mix is reminiscent of Tarsila de Amaral's primitivistic landcape, Sol Poente. The softness and warmth of its surreal contents, and the hidden land deeper behind the mysterious hills rather accurately represents the perplexing nature of the music.
OCTOBER 2017 – NEW BOOK INCLUDES CHAPTER ON BOP

If you stroll along to Amazon and enter the link below you will be presented with a new book entitled "Voix De Garage: Pepites Oubliees Du Punk Rock 1977-1978" – a paperback written by Jean-Marc Quintana, a French punk superfan. I mention it here because there is a full chapter on Blitzkrieg Bop, I have had sight of an early draft of the text, and it is a concise history of the band, I understand the book also contains pictures of the band, but I cannot confirm this until I see a physical copy. Warning, it is written entirely in French. It costs £26.63 in paperback and £14.32 for the kindle version. https://www.amazon.co.uk/gp/product/2357798343/ref=oh_aui_detailpage_o00_s00?ie=UTF8&psc=1
AUGUST 2017 - FAKE NEWS!

I was pleased to see that the NWOBHM band Black Rose, who hail from Teesside, had released an album of rare tracks called "Loveshock" on High Roller Records (HRR 241CD) that includes the two songs that graced the Teesbeat Records 7" single back in 1982, "No Point Runnin" and "Sucker For Your Love", what I was less happy about was the total lies that were written in the CD sleevenotes concerning the release of the original single. This is what was written: "...the Black Rose single was issued by Teesbeat. A label even smaller that Guardian. Teesbeat was a local rehearsal/recording studio and we used to hire rooms there to practise in. It was run by a guy called Dimmer Blackwell and he set up the label Teesbeat, which was a small independent label, and he started to release local bands on vinyl..." This is complete nonsense. Dimmer did have a recording studio called Teesbeat, and he did release records on the "Teesbeat" label, but this studio and label didn't emerge until 1983, and was a totally different label (albeit with the same name) from the Teesbeat that the Black Rose 7" was released, which was run by me from 1980-1982, releasing four singles in total. When I stopped the label, Dimmer was looking for a name for his new venture, and he asked me if he could use "Teesbeat" which was not a problem for me. Dimmer released mainly compilation albums of local bands throughout the 1980's.
MAY 2017

I have finally completed the recording of the first song for the new FAST CAKES album due later in 2017. The album will be called "When You Die You Dream Forever", and the song is called "Wait For The Bell". I have contributed all instruments and vocals, apart from some great guitar work from Nev Reed, who will be featuring a lot on the new album. I have put together a video for the song here https://youtu.be/Mgezb7ukiTc
JANUARY 2017 - RARE PICTURE DISCOVERED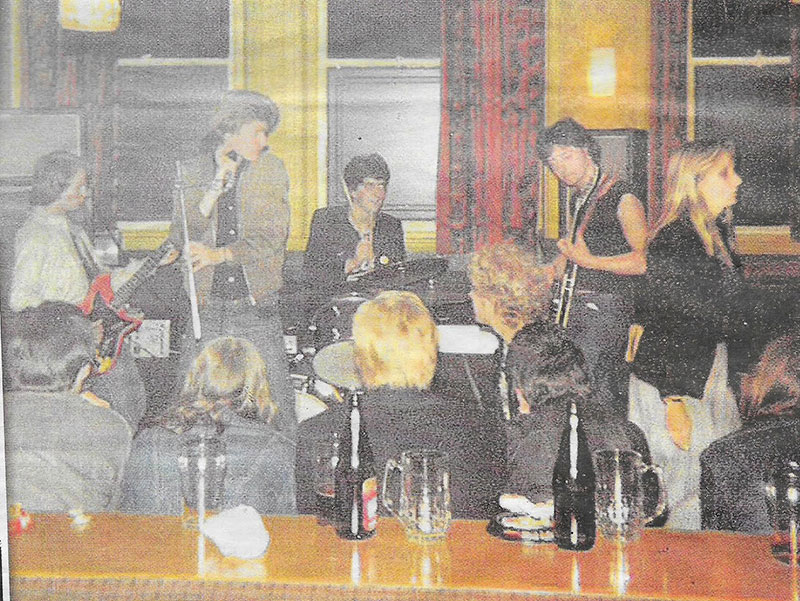 A recent "Remember When" supplement produced by the Middlesbrough Evening Gazette featured a two-page article about the 1970's Teesside punk scene, pride of place was a photo taken at The Wellington Pub, Middlesbrough on the 23rd August 1978. It features me on drums, and my diary entry for that day gives all the info:
"...went to The Wellington and ended up playing drums for Nicky Beat & The Beatniks. Enjoyed it immensely. Saw The Barbarians. Their song "Binns Corner" is the most amazing song. Protex played with a proper line-up for a change. They were really good, they had a projector flashing pictures onto the wall during the set. Nicky Beat asked Protex's drummer if he would join them because he is good. Nicky's drummer has been sacked, Dimmer went to pick him up and he was laid out with an empty crate and two syringes next to him..."
The picture shows the band in full flight with Alan Peat on bass, Ian Luck on vocals, me (John Hodgson) on drums, and Dimmer Blackwell on guitar.

JANUARY 2017


Happy new year! Just an update on recent news. The "Legend & Lunacy" box set ended up with 1261 tracks, thanks to the addition of 5 songs from Makaton Chat's last ever gig (that I was involved in) from 1986. I rescued an old VHS tape that I had completely forgotten existed. Also, the release of the Basczax CD's have been put back to early 2017 due to life getting in the way, just too busy with stuff! And, as if I haven't got enough on my plate, I have started a new "Purity" album with original member Michael Charlton, following the recording of "Lonely" that concludes the "Legend & Lunacy" box set. This will be the first time we have recorded together since 1983.


OCTOBER 2016


Good news! The massive career-spanning anthology "Legend & Lunacy" is finally completed, compiled to commemorate the 50th Anniversary of my involvement in music, starting in September 1966, it features 1256 tracks and includes songs from all my bands including Blitzkrieg Bop, Basczax, Makaton Chat, Adamanta Chubb, Purity, Erection, The Skydaddies, The Curtains, The Gynaecologists, Fast Cakes and solo John Hodgson songs, as well as numerous side projects. Just go to this link and you can browse all 62 volumes and listen, maybe even buy some downloads: https://fastcakes.bandcamp.com/music



SEPTEMBER 2016 Legend & Lunacy: 50th Anniversary Box Set news


The long awaited 50th Anniversary box set (1966-2016) bringing together the best recordings from the various bands I have been involved with, is almost complete. I have given it the title of "Legend & Lunacy", which goes back to 1976 when I created a fantasy LP cover with that title, back in the days when the idea of actually appearing on vinyl was most definitely a fantasy.

At the time of writing there are 1255 songs, starting with an August 1972 Purity song called "Lonely", and finishing with a new version of the song, also by Purity, which I am in the process of recording. I have just spent a couple of months writing the sleeve notes, which has inadvertantly blossomed into a history of the period. You can hear the first eighteen volumes on Bandcamp by clicking here: https://fastcakes.bandcamp.com/album/legend-lunacy-50th-anniversary-box-set-vol-1

These cover the period from 1972 to 1979, watch out for more volumes soon. The sleeve notes will be available as a book soon. Watch this space.


SEPTEMBER 2016 – Basczax on CD at last


I have finally secured finance to release two Basczax CD's on my own Opportunes label soon. First up will be a comprehensive collection of the studio recordings from the 1979-80 period, containing 20 tracks, including the Hertford Lodge Studio session, the Pipeline single, and all the best recordings from the Teessider demo sessions. It will be called "Rip Up The Flag And Dance". It will be a strictly limited edition of 300, all individually numbered, with new sleevenotes. Release is planned for Christmas 2016. A second CD, this time a physical release of the download-only album from 2010, "This Machine Rocks" which saw four of the five original members of the "classic" Basczax line-up re-unite to record a brand new set of songs. This is planned for early 2017, and both releases may include a secret track at the end, but please, don't tell anyone!


APRIL 2016


It looks almost certain that the three Japanese 7" singles will never be released, despite the record company paying money for the rights, they seem to have gone off the idea. Shame.

The No Way "Live @ The Beeb" vinyl LP has almost sold out, but there's good news for anyone who might miss out, there are plans to release a CD version with 13 bonus tracks, watch this space...

2016 marks the 50th anniversary of my first time I wrote and recorded music, aged 11 in 1966, to commemorate this I am aiming to release a 50 year retrospective, featuring many Blitzkrieg Bop tracks, as well as tracks from my other bands, including Purity, Adamanta Chubb, Erection, The Curtains, Basczax, The Gynaelcologists, The Meals, The Cleverly Brothers, Makaton Chat, The Adenoids Of Gimf, Sun Yama, The Aurora Mains Testers, The Skydaddies, Viva La Diva, Red Sky, Dada Guitars, John & Liam and Fast Cakes, in addition to many "solo" tracks.

The current song total is 981 and it is expected there will be well in excess of 1000 songs in the set – I will be making the whole thing available online probably towards the end of this year.

DECEMBER 2015


The Now Way "Live @ The Beeb" is FINALLY released, it emerged at the end of November, there are only 400 copies pressed so I predict it will sell out quickly. Head on over to Rave Up Records, Italy for more info.

DECEMBER 2015


I am continuing to digitally transfer my tape archive, and am finding some interesting tid-bits related to Bop, including Mick Sick's original home demo of "Mental Case"

DECEMBER 2015


I have finally obtained a Digital Compact Cassette Player so I can transfer some 30+ digital master cassettes onto my hard drive once and for all, this will speed up the compilation of the long-planned 50th Anniversary Box Set due in 2016, that aims to put together the very best recordings from all my bands from 1966 to 2016 (Although the earliest surviving recording in the archive is from August 1972)

DECEMBER 2015


I have had an e-mail from "1977 Records" in Japan informing me that the proposed release of three 7" singles from Blitzkrieg Bop is on indefinite hold due to the long waiting times at the pressing plant.

DECEMBER 2015


Crazy Russian Video! I always keep an eye out for cover versions of Bop tunes, and I have found one out of deepest Russia, some random guy in his bedroom with an acoustic guitar blasting out "Dole Walla". Wanna see it? OK: https://youtu.be/LG3h3UZLezk

JULY 2015


Following the good review for "Studio Stuff", Bop have stormed to #2 in the charts on the Big Takeover website, link here: http://bigtakeover.com/top-ten/chuck-foster-1507 >where you can listen to "Life Is Just A So-So" from the album.

JULY 2015


There's a pretty good review of the Bop LP "Studio Stuff" on the "Big Takeover" website, here it is:

Teesside, England's Blitzkrieg Bop may have only lasted from February 1977 to February 1979, but they perfectly captured the essence of late '70s UK punk during their brief existence. After over 35 years of obscurity, the Northern English group's entire studio discography is finally available to all who salivate over Killed By Death-style punk rock.

More than a mere assemblage of recordings, Studio Stuff shows a band growing between releases. Though the earliest sessions consisted of extremely rough covers of The Clash's "White Riot," The Stranglers' "London Lady" and guess which Ramones song (sung in a think Northern accent, no less), the debut self-released 7", "Let's Go" b/w "9 Till 5" and "Bugger Off" hit a milestone of originality with some fuzzy Nuggets-inflected garage punk, particularly in the title track, which owes much to Scott McKenzie's 1967 single. "San Francisco (Be Sure to Wear Flowers in Your Hair)." Lightning Records (The Mirrors, The Nerves) signed them for a tighter version of "Let's Go," now with ominous synths, b/w "Life Is Just a So-So" and "Mental Case," both exploding with early Damned rawness filtered through a Buzzcocks pop aesthetic. Two other tracks from these sessions, "Dole Walla" and "Get Out of My Way," further show the band's progression, despite their unfinished status. A BBC Radio Cleveland recording yielded the Stranglers-y "Images (Weekend Punks)," and the A-side of the second (and last) Lightning single, "(You're Like A) UFO" followed suit, while the B-side cover of The Equals' "Viva Bobby Joe," remained an unnecessary head scratcher. The final studio entry for the group produced "Radio" and "West Side Story," both of which sported a marked Ha!-Ha!-Ha!-era Ultravox! inflection, yet failed to attract any further label attention. Tired, disheartened and ready to move on, they disbanded, with members going on to join post-punk synth-poppers, Basczax.

Though not perfect, Blitzkrieg Bop delivered some incredibly memorable, poignant songs that deserve to be immortalized in the annals of great lost punk bands. Blast Studio Stuffwith a steady stream of beer and return to an era before the mohawks and leather jackets.

The link to the review is http://bigtakeover.com/recordings/blitzkrieg-bop-studio-stuff-lp-rave-up-white-zoo

MAY 2015
I have written a short essay on the merits of bands keeping hold of their history, called "Don't Chuck 'Owt Out!" for the Teesside Band Archive, it's only short, read it here (it's got some links to cool punk tracks)

APRIL 2015
Due to heavy demand at the pressing plant the proposed No Way album on Opportunes/Rave Up Records has been delayed until September. Watch this space for any more updates. The three Blitzkrieg Bop 7" singles due out of Japan on 1977 Records have still not surfaced. They were slated for a February 2015 release but are still not out.

MARCH 2015
If you are still looking for the Blitzkrieg Bop vinyl release "Studio Stuff" on Rave Up/Opportunes Records, which brings together all the studio recordings of the band, you will have to seek out a second hand copy as the Rave Up website has announced that the pressing has completely sold out. Copies are still available for a reasonable price from Discogs www.discogs.com/Blitzkrieg-Bop-Studio-Stuff/release/5479199 but I expect prices to go up soon.


FEBRUARY 2015
The three Japanese 7" singles by Blitzkrieg Bop, mentioned earlier in the news, are apparently released today, at least according to a third-party website (here)* – however, the official website of the record company that is due to release them, 1977 Records of Japan, make no mention of them on their website. As soon as I have more news I will let you know.

*http://www.clear-spot.nl/item/401271/blitzkrieg_bop_blitzkrieg_bop_white_riot.html

JANUARY 2015
I have news of the long-awaited Japanese Bop releases that were planned for 2014, they are now slated for a February 2015 release. Information is scant and I only found out by googling the interweb, the label themselves have remained tight-lipped about any releases.
There are three 7" singles listed, "Let's Go/9 Till 5/Bugger Off", "UFO/Viva Bobby Joe" and "Blitzkrieg Bop/White Riot", all due on the 15th February 2015 by 1977 Records of Japan. More info when I get it.

NOVEMBER 2014
I have set in motion plans to elevate the so far "ad hoc" record label I call Opportunes into a fully active label. I have two ideas for releases but nothing to declare just yet. The plan is to initially release historic local recordings from the punk era, but I haven't ruled out releasing new music also. The focus will be on vinyl releases, but I haven't ruled out releasing CD's. You can follow the label on Twitter, I go under the name Opportunes Records @OpportunesRec


NOVEMBER 2014
Some really exciting news! I have been going through some reels of tape and have found a previously unheard live concert tape by Blitzkrieg Bop, it's an almost complete performance of their support slot with Radio Stars on the 7th October 1977. I have transferred it to digital and have edited and remastered it in preparation for a release. The quality is reasonable, but not spectacular. It was taped by band manager Larry Ottoway on a BBC Uher machine that was traditionally used for outside broadcasts, but more often than not for spoken word recordings. The original reel was in mono but I have given it some treatment in the Imperial Digital studio and it now has a fake stereo feel to it. The gig was memorable as it was the last ever gig to feature Gloria on guitar. Just after Bop left the stage a Teesside band called Speed ran on unannounced and played an impromptu set, luckily Larry captured their performance on tape, and I will be mastering their songs soon.

NOVEMBER 2014


You may know that I ran a record label between 1980-1982 called Teesbeat, and the last release was a 7" by local NWOBHM band BLACK ROSE – No Point Runnin'/Sucker For Your Love (Teesbeat TB5) 1982. I was surfing the web the other day when I noticed that a German label called HR Records had released a new compilation of Black Rose recordings, and included as a bonus 7" repro of the Teesbeat single. I had never been asked permission, so technically it is unauthorised, but hey ho...it did mean, if I was to maintain my collection, that I had to buy it. It cost me even more as it was also available in red vinyl, and I even bought the white label test pressing. The sleeve is striking, you can see it here:

There is a glaring error in the sleeve notes though – it claims that the single came out via Dimmer Blackwell's Teesbeat, which is a different label altogether. This is what it says:

Black Rose's first 7" single "No Point runnin'" (with "Sucker for your Love" on the B-side) was issued by Teesbeat. A label even smaller than Guardian: "Teesbeat was a local rehearsal/recording studio and we used to hire rooms there to practise in. It was run by a guy called Dimmer Blackwell and he set up the label Teesbeat, which was a small independent label, and he started to release local bands on vinyl. To be honest, I can't remember exactly how the deal came about but he did a limited pressing of around 500 copies I think, and again we paid for it."

SEPTEMBER 2014
The new Blitzkrieg Bop LP "The Usual Suspects" is finally out now, it comes in black, blue or yellow vinyl, has a gatefold sleeve, a picture inner, an insert AND a CD of the tracks! Reproduced below is the official press release from NE Records in Sweden:
BLITZKRIEG BOP - USUAL SUSPECTS LP + CD (NE024)

My first encounter with Blitzkrieg Bop didn't happen until the early 90's, I was on the lookout for rare punk vinyl when I came across their first EP. Soon after I started to search desperately for all their records. I bought an unplayed copy of "Let's Go" from Vinylshrine, little did I realise that the owner of Vinylshrine was John Hodgson aka Blank Frank, the singer with the band! I thought I had heard all the band had to offer but in 2013 a new compilation called "Live '77 & Beyond" came out on John's own Opportunes label. I contacted him and was overjoyed to learn that there were a number of unreleased tracks, both live and studio, in good enough quality to merit another release.
I really liked the songs I was sent and now we are here, with a new album called "The Usual Suspects. "With a bunch of previously unreleased tracks exclusive to this release, and a lavish gatefold sleeve and insert with many previously unseen photographs, together with a CD version of the album, this is an album you can really "Let Go and enjoy!"
LTD 470 copies (220 black/ 150 blue/100 clear) 300 of these with CD

All songs are remastered (some studio songs for first time from original master tape!) Awesome sound!
http://www.nerecords.se/?sida=artikel&id=3586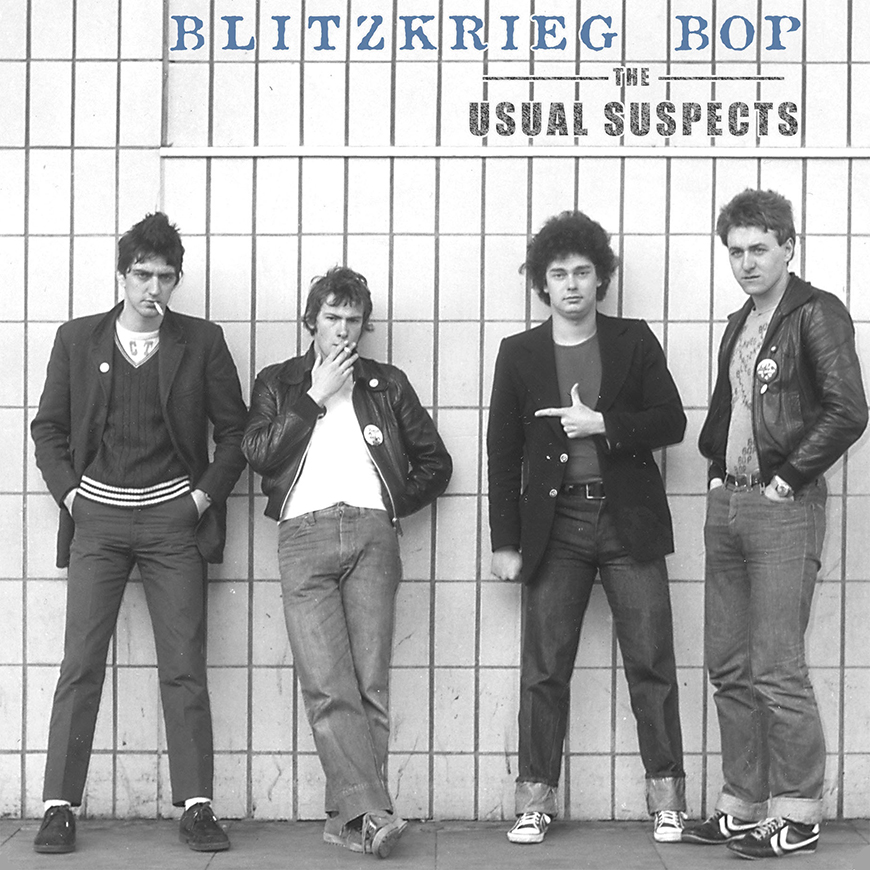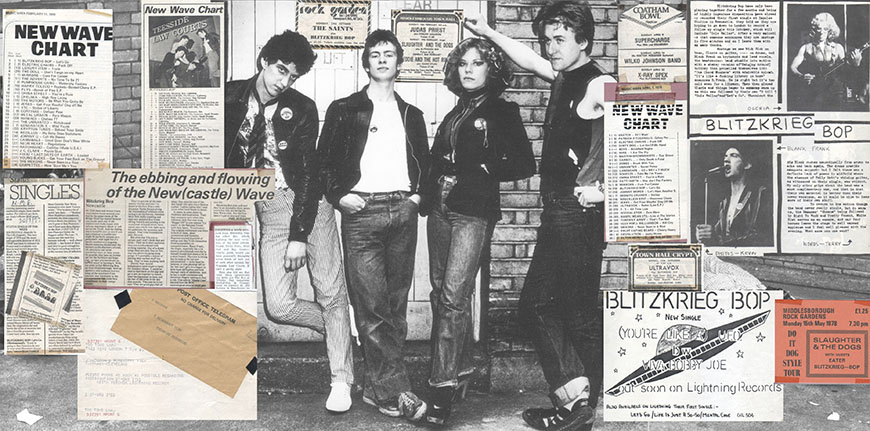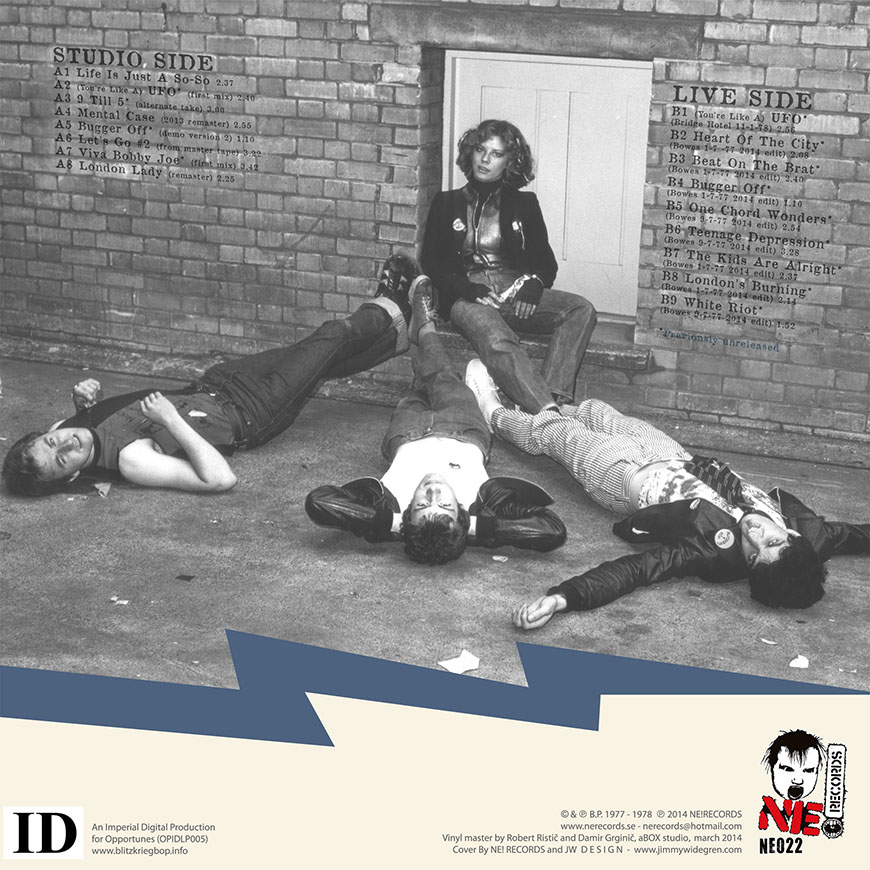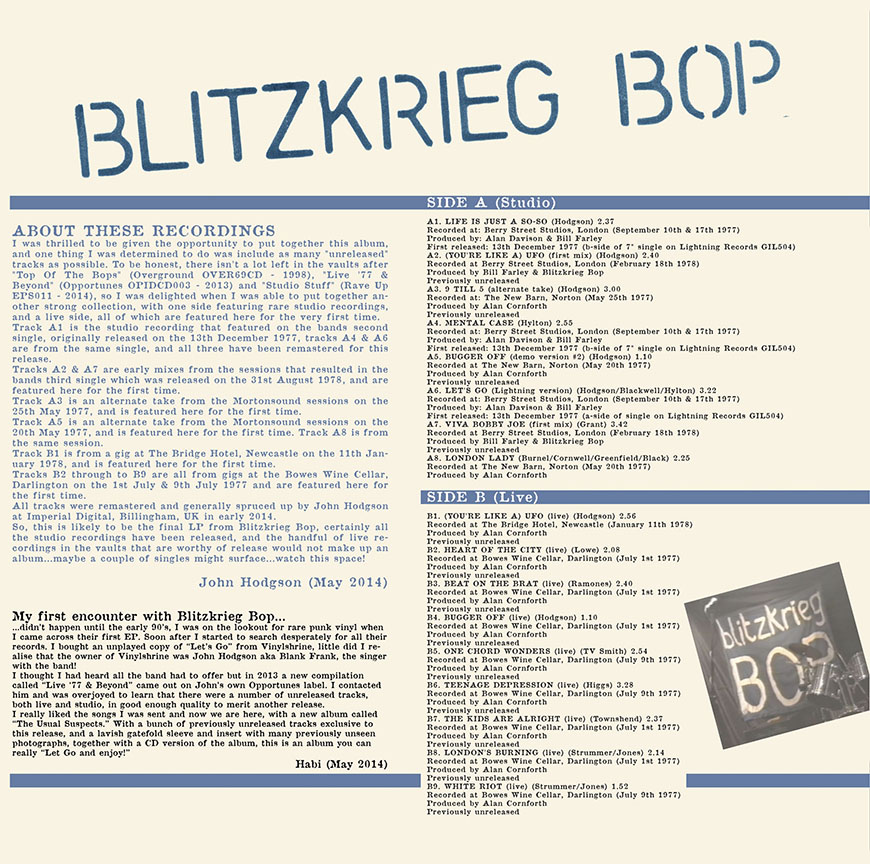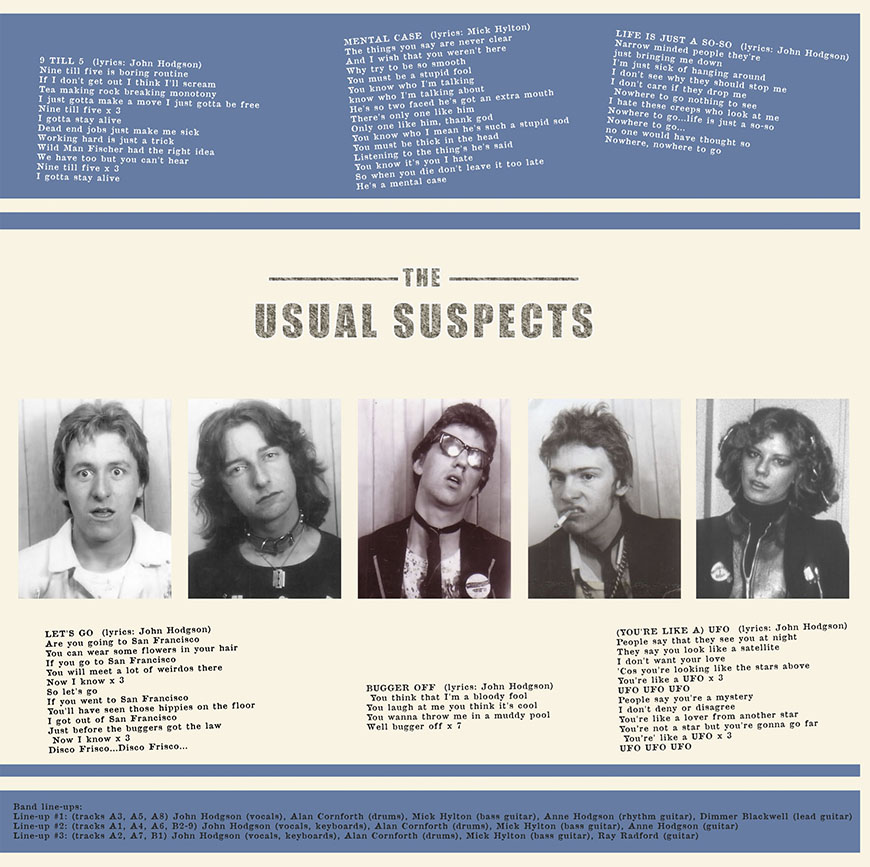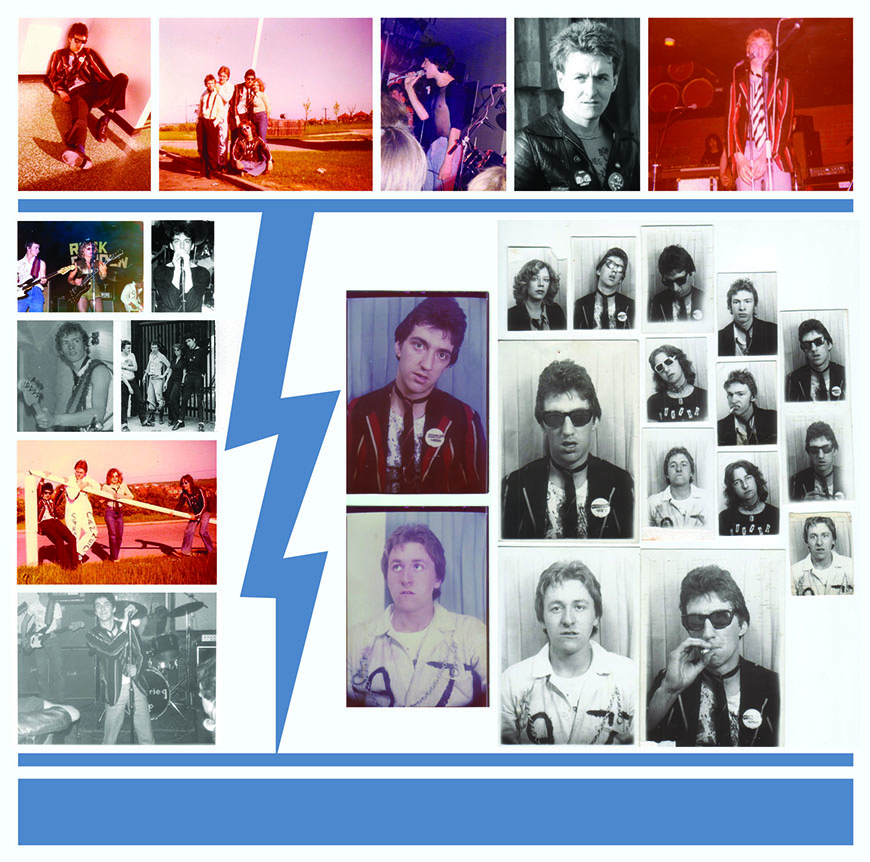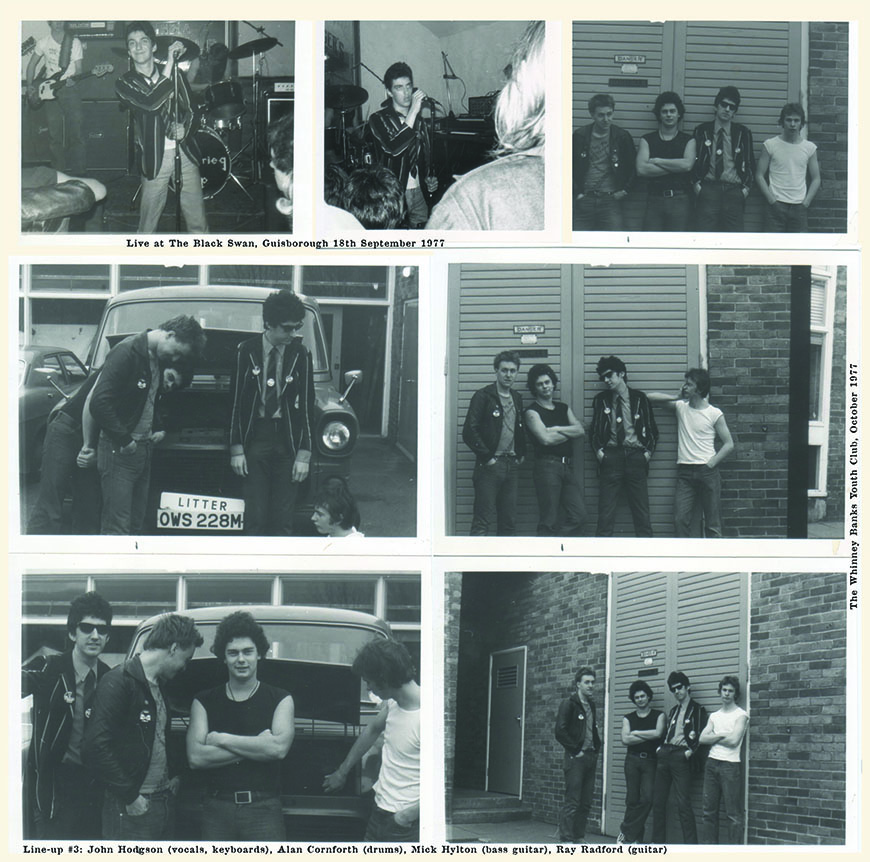 APRIL 2014
The Italian Blitzkrieg Bop vinyl LP "Studio Stuff" was officially released on March 1st 2014 – it contains all the Bop studio recordings, including five previously unreleased tracks. There are only 400 copies pressed and rumour is that it is selling out fast! To get your copy visit http://tinyurl.com/p7xkwjl and cash in on a future collectors item.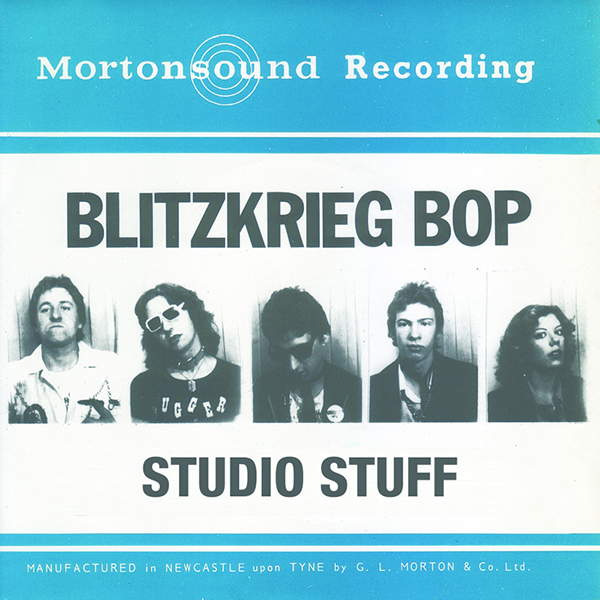 APRIL 2014
The three Japanese 7" singles by Blitzkrieg Bop are still coming out despite the delays – expect full details of tracks etc soon.
MARCH 2014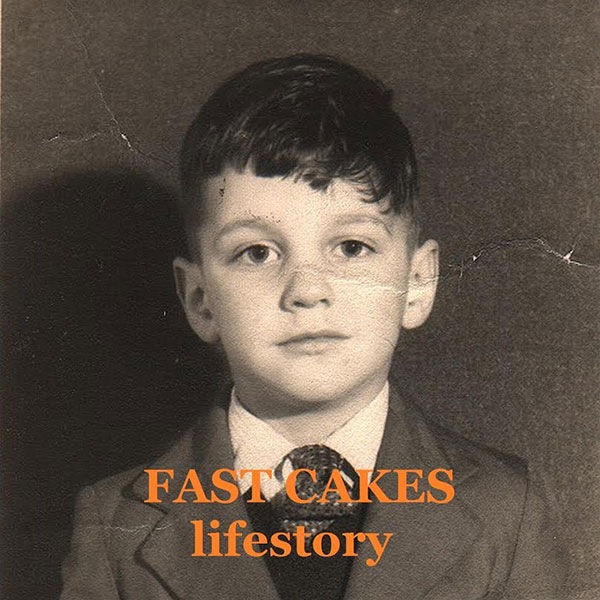 The new FAST CAKES album called LIFESTORY was released on the 2nd March. It is available on CD Baby: http://cdbaby.com/cd/fastcakes3 and also on iTunes and Spotify (Just search for Fast Cakes) There are fourteen new original songs: Heart And Soul (Faraway)/Crazy Dreamers/Money Buys Your Heart/Signals/Kaleidescope (Funkin' Out)/My Finest Hour/On The Motorway/Nobody Loves You/ No Man's Land/Lifestory/The Sirens Call/Be A Rolling Stone/Heart Of Stone (Feet Of Clay)/Looking Back

MARCH 2014
The new BLITZKRIEG BOP vinyl release is due any time now. Called "Studio Stuff" it brings together all the studio recordings of the band, including five previously unreleased tracks. Watch this space for updates on its release.

DECEMBER 2013
The new Bop CD "Live '77 & Beyond" is selling well with copies going all over the world, there are only 300 copies all individually numbered and it is expected to sell out in a few weeks.
DECEMBER 2013
Lots of news recently, with no fewer than FIVE new Bop releases due early next year, with another two a distinct possibility. There is a double 7" vinyl pack due from NE Records in Sweden, with no fewer than ten tracks: Let's Go/Life Is Just A So So/Mental Case from the bands 2nd single, and seven bonus tracks including early mixes of (You're Like A) UFO and Viva Bobby Joe. There is a CD included in the pack with all ten tracks plus another bonus track, an unreleased live version of Heart Of The City from 1977.
"1977" Records from Japan are planning three new singles, a repro of the Mortonsound Let's Go/9 Till 5/Bugger Off 7", a repro of the (You're Like A) UFO/Viva Bobby Joe 7" and a 7" containing two previously unreleased tracks, a cover of The Ramones "Blitzkrieg Bop" and The Clash's "White Riot".
And finally an Italian label is released a vinyl LP containing all the studio tracks from the band, as well as a BBC session and two recently unearthed demos from the Lightning "Let's Go" session from 1977, the album is provisionally entitled "Studio Stuff", and a CD version of may follow with bonus tracks.
DECEMBER 2013
Recordings are continuing for the new FAST CAKES album, due some time in 2014. So far three new songs have been completed, "Signals", "The Sirens Call" and "Money Buys Your Heart", with several other tracks half finished.
NOVEMBER 2013
The new Blitzkrieg Bop CD "Live '77 & Beyond" is now available to buy here it is strictly limited to 300 copies worldwide, all individually hand-numbered.
Preview the opening track "One Chord Wonders" here
OCTOBER 2013
I have recorded and completed the first new track of 2013 under the Fast Cakes banner, entitled "Signals", this is due to be released as part of the 2014 album provisionally called "Lifestory",
A video for this track can be viewed here

OCTOBER 2013
Discussions are currently taking place with a Japanese record label about releasing old Bop material, particularly the Mortonsound recordings, including several unreleased tracks. It is
expected they will be vinyl releases, possibly the same tracks as the original Mortonsound
single, but with alternate takes.

OCTOBER 2013
The release of the Blitzkrieg Bop live album entitled "Live '77 & Beyond" has been rescheduled due to changes in the track listing (adding extra tracks) and some record company politics,
it may still come out before the end of the year, it may not. Watch this space.

SEPTEMBER 2013
The Teesside Band Archive Local Heroes Podcast series season 1 has now concluded, featuring exclusive music sessions and interviews with a whole host of Teesside bands and artists,
including Graeme Robertson, Sus2, Andy Mitchell, Steve Cooke, Davey Bandman, Andy X, Blacklines, The Come Down, Gnome Invasion, Little Grey Cells, Barbara Helen, Angie Taylor,
Bre Musiq, Arcade 39, Phage, Jeffrey Bruce Butterfield, The Glass Moths, The Running Colours, Fast Cakes, Nothing Waits etc. You can hear them all at www.teessidebandarchive.weebly.com

AUGUST 2013
It has come to my attention that the Earcom 2 mini-LP originally released in 1979 and featuring two song by BASCZAX is now available as a picture disc. It is unclear whether this is an official release, my guess is that
it's a pirate release. However, I still want a copy, but the asking price on ebay is about £80 - so I will wait.
JANUARY 2013
I have started a regular podcast for the TEESSIDE BAND ARCHIVE project, entitled TBA local heroes – each podcast features a Teesside musician, songwriter or band with some of their own music as well as music from their favourite bands and chat about their music and career. Episode one features GRAEME ROBERTSON and can be heard here and episode two features young acoustic trio Sus2 and can be heard here
NOVEMBER 2012
Work on the long-awaited Blitzkrieg Bop live album has now been completed. As a teaser I can link to two tracks from the album, the band's searing version of "Gloria" is here and a live version of the b-side of their 3rd single, "Life Is Just A So-So", is here
NOVEMBER 2012
Work on the artwork for the live album has started. It will be called "Live '77 & Beyond" and below is an early draft for the front cover: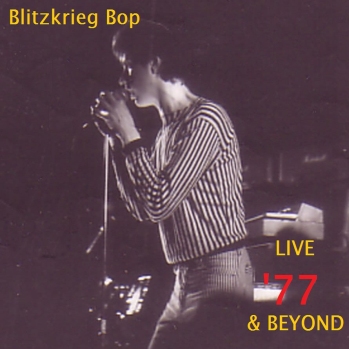 NOVEMBER 2012
As well as this site, I also have a Facebook page that covers the whole of the Teesside scene, called the "Teesside Band Archive", it has many posts discussing the Teesside music scene, with dozens of posters, gig tickets, photos, and some rare unreleased music from the punk era, here, as a taster, is a song from a BBC radio session, it's NO WAY with a version of their only single, "Breaking Point" (http://soundcloud.com/fast-cakes-1/breaking-point-master-11aug79)
JULY 2012
I am pleased to announce the release of a brand new album, released under my alter ego FAST CAKES. It's entitled "CALL OFF THE DOGS", it's download only, and the cheapest place to buy it is CDBaby, you can also get it from Amazon and Spotify. There's a mixture of original songs, as well as some tasteful cover versions, including INSTANT KARMA (John Lennon) and VALLEY OF THE LONG LOST WOMAN (John Cooper-Clarke)

JULY 2012
No further news on The Lice CD, it's still in the pipeline apparently. Also the Bop live album is still being worked on, but there's no plans for a release at the moment.

JULY 2012
Sales of the Blitzkrieg Bop story "A Hard Road To Nowhere" has now exceeded 500 copies for the Kindle, it's available for the Kindle at Amazon for 79p!
OCTOBER 2011
Plans are now underway to finally release a compilation of live recordings from Blitzkrieg Bop, rather than a complete gig, the CD will feature assorted tracks from different gigs, including early recordings from the Speedway from March 1977 to songs from their reunion gig at The Cornerhouse in 1999.
OCTOBER 2011
There is also news of the release of a collection of demo tracks from Teesside punk band The Lice (featuring two former Bop members, Graham Moses & Mickey Dunne) dating from 1977/78, there will also be a bonus track of an interview from the bands vocalist. John is currently remastering the tracks at Imperial Digital.
OCTOBER 2011
Basczax have decided to make their 2010 reunion album "This Machine Rocks" available for free download. I understand this is being organised by the people behind the Rock Graden facebook page, more details to follow.
FEBRUARY 2011: Bop story now on Kindle
The 1998 book, "A Hard Road To Nowhere" is now available for download to your Kindle reader at this link. The book charts the ups and downs of Blitzkrieg Bop, complete with complete gig list, discography and lyrics.


IMPORTANT ANNOUNCEMENT
The new Basczax album, THIS MACHINE ROCKS, has finally arrived.
Available initially for download only, the album can be bought in one go, and also as separate tracks.
Track details:
1. Sexy Robot
2. Hollywood Strut
3. Automania
4. Neon Vampires
5. Track XXX
6. Darkstar 17
7. Siberian Eyes
8. The Calm
9. Disco Apocalypse
10.Velvet & She #1
11.Mekanik 2010
12.In A Room
13.Spies In The Wardrobe
14.That Dress
15.Velvet & She #2
Previews of all tracks available at these links:
http://www.cdbaby.com/cd/basczax
http://www.amazon.com/gp/product
It is also available on iTunes.
MAY 2010: Bop/Basczax news
The mooted Bop reunion will not now be taking place. I can't see any prospect of it ever happening. But good news on the Basczax reformation - the project, unofficially christened BASCZAX 2.0 (the "Burning Airlines" moniker lasted all of 2 hours) is now in full flight. There will be a new album later this year, as yet untitled, with at least 12 songs, including new 2010 versions of old favourites "Neon Vampires" and "Hollywood Strut", as well as soms brand new tunes.
MAY 2010: No news on the planned book, to be honest the Basczax project has now overshadowed all else for the forseeable future.
FEBRUARY 2010: Bop reunion mooted
There is a slim chance that Blitzkrieg Bop will be re-uniting once again in September 2010, plans are afoot to stage a Rock Garden reunion gig at a Teesside venue yet to be confirmed. The hope is for three original members of the band (Blank Frank, Gloria and Telly Sett) to perform the three tracks from the bands debut single, alongside many other bands from the 1977-80 period. Watch this space for any developments.

FEBRUARY 2010: New book being planned
I have decided to write a new book, based on the Blitzkrieg Bop book "A Hard Road To Nowhere", it will also be called "A Hard Road To Nowhere" but with the added line "20 Years Of Rock & Roll Faliure" - which will focus on the period 1966-1986, and take in the stories of Basczax, Makaton Chat, Erection, Adamanta Chubb & Purity, as well as the Bop story. It will be available through lulu.com
FEBRUARY 2010: Basczax reform!
Thanks to the wonders of the internet, four out of the five members of the "classic" Basczax line-up are now collaborating on a new project. Despite living in far flung places, Jeff Fogarty, Alan Savage, Mick Todd and John Hodgson are making music together after a 29 year gap. There are at least five new songs in the pipeline, with the first, "Disco Apocalypse", nearing completion. The provisional band name for this project is Burning Airlines.
FEBRUARY 2010: Sorry for the long gap!
Some updates on previous stories: The Basczax "If There Is Something" project ultimately failed in its objective - the compiler of the CD rejected the track in favour of another version of the song by another band - well sod you then! On the Basczax CD front, there is no immediate prospect of a release date.
JANUARY 2009: New Basczax track!
In late 2008 I collaborated with Basczax bassist Mick Todd after we were approached to contribute a Roxy Music cover version to a tribute LP due for release in 2009. The band decided to cover "If There Is Something", from the bands debut LP. Full details to follow.

JANUARY 2009: Bop guitarist visits Imperial Digital
In late 2008 Bop guitarist Ray Radford (Ray Gunn) dropped into Imperial Digital to contribute some rocking guitar to several on-going projects. Not quite a Bop-reunion, but it's the first time we have worked together since 1999, and the first time we have recorded together since 1978. Full details to follow.

SEPTEMBER 2007: Fast Cakes isound site created
There seem to be an incresing number of music hosting sites nowadays, and i've just found another one called isound. I have created a band page for Fast Cakes which can be accessed here: isound . There's nothing on the isound site that cannot be found here.
SEPTEMBER 2007: New Basczax CD planned
Negotiations are under way with an Italian indie label for a limited edition release of a Basczax compilation. The idea is to have a collection of audio tracks coupled with a video of the bands only TV appearance, singing "Ego Therapy" from Check It Out in 1980. Watch this space for more details.
SEPTEMBER 2007: Progressive Housewares feature
Did a photo shoot and brief interview for Progressive Housewares magazine to promote LIVEYOUNGDIEFAST. It should appear in the October issue.
SEPTEMBER 2007: New Youtube videos
Someone has kindly posted Makaton Chat's 1986 final TV appearance on TX45. We performed twp songs, "Blood From A Stone" and "Lines", you can watch them below:
Blood From A Stone:
Lines:
AUGUST 2007: Publishing contract signed
A contract for the publishing rights to "LIVEYOUNGDIEFAST" was signed on the 25th August with Millbrand Music. There is also plans for me to compose music for films, as Millbrand have recently expanded into film music publishing.
AUGUST 2007: Disaster at pressing plant!
An e-mail arrived at Imperial Digital telling of a cock-up at the pressing plant, the master for "LIVEYOUNGDIEFAST" had been damaged during the pressing process. A new master was immediately copied and sent the same day to the pressing plant. It has delayed the release of the CD by about a week.
AUGUST 2007: Link to Fast Cakes Soundclick site.
The music promotion site Soundclick celebrates 10 years online this year, and I can certainly vouch for its usefulness in promoting music. Click on the banner below and you will be able to listen to over 40 Fast Cakes songs free of charge.